---
WHY DONATE TO CJLO?
CJLO is a non-profit community/campus radio station that is run almost entirely by volunteers. Our on-air personalities are the backbone of the station, and there are over eighty DJs spinning for your listening pleasure. CJLO's annual Funding Drive helps us raise necessary funds to maintain and improve the equipment at the station. From the underground to the airwaves, CJLO has been supporting the Montreal community for the past 20 years, and now we need your support! This can be done in simple ways, such as buying raffle tickets to be entered to win one of 200 prizes! You can also support CJLO with an online donation, by attending our events, and by sharing about what CJLO means to you. CJLO provides a platform for community members and students to gain hands-on experience in broadcasting, audio editing and recording, as well as the chance to explore their creativity in a non-judgmental environment for low cost or free!
Allow CJLO to continue giving back, and support non-mainstream media!
---
CJLO FUNDRAISING TRIVIA!
Monday, September 9th, 8:30PM! Get your team of maximum 6 people together and come battle it out in four rounds of general trivia with a musical twist!
Lots of special and bonus prizes to be won! This is a free event.
Ye Olde Orchard (Downtown) / 1189 rue de la Montagne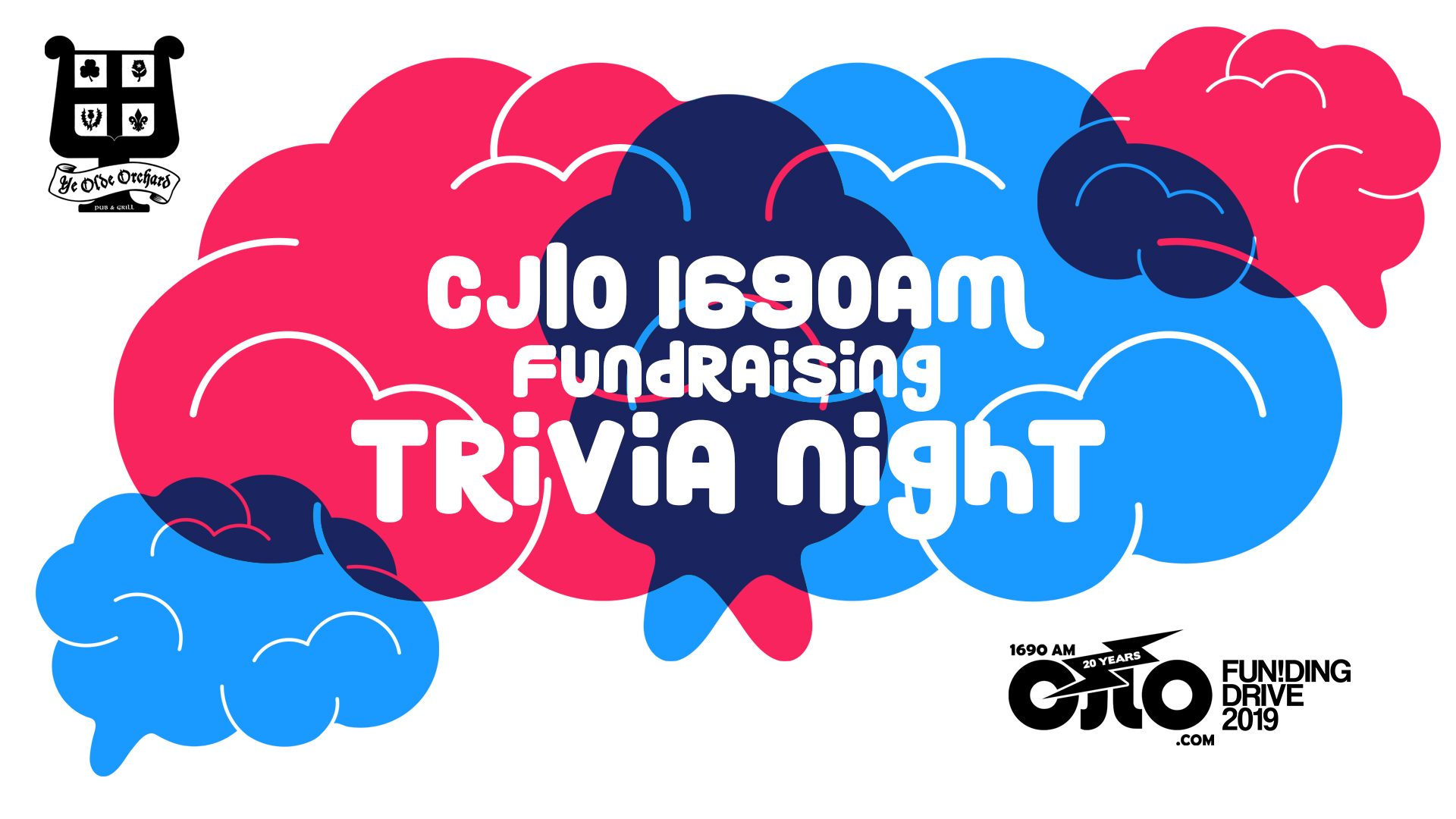 CJLO WORLD MUSIC PLEDGE DAY PARTY!
Saturday, September 14th, 9am - 6:30pm!
Join us at CJLO for live performances & food! Can't attend? Call in 514-848-7471 to pledge, with lots of prizes to be won! Tune into CJLO on your radio dial at 1690am or at cjlo.com all day for great music from our World Music department, including
The Live Wire Show
at 9am,
Gospel Unlimited
at 10am,
Beat The World
at noon,
Caribbean Callaloo
at 2pm,
More Fyah
at 4pm,
The Limelight
at 6pm, and
Anatomy of Caribbean Music
at 8pm! This is a free event.
CJLO 1690 AM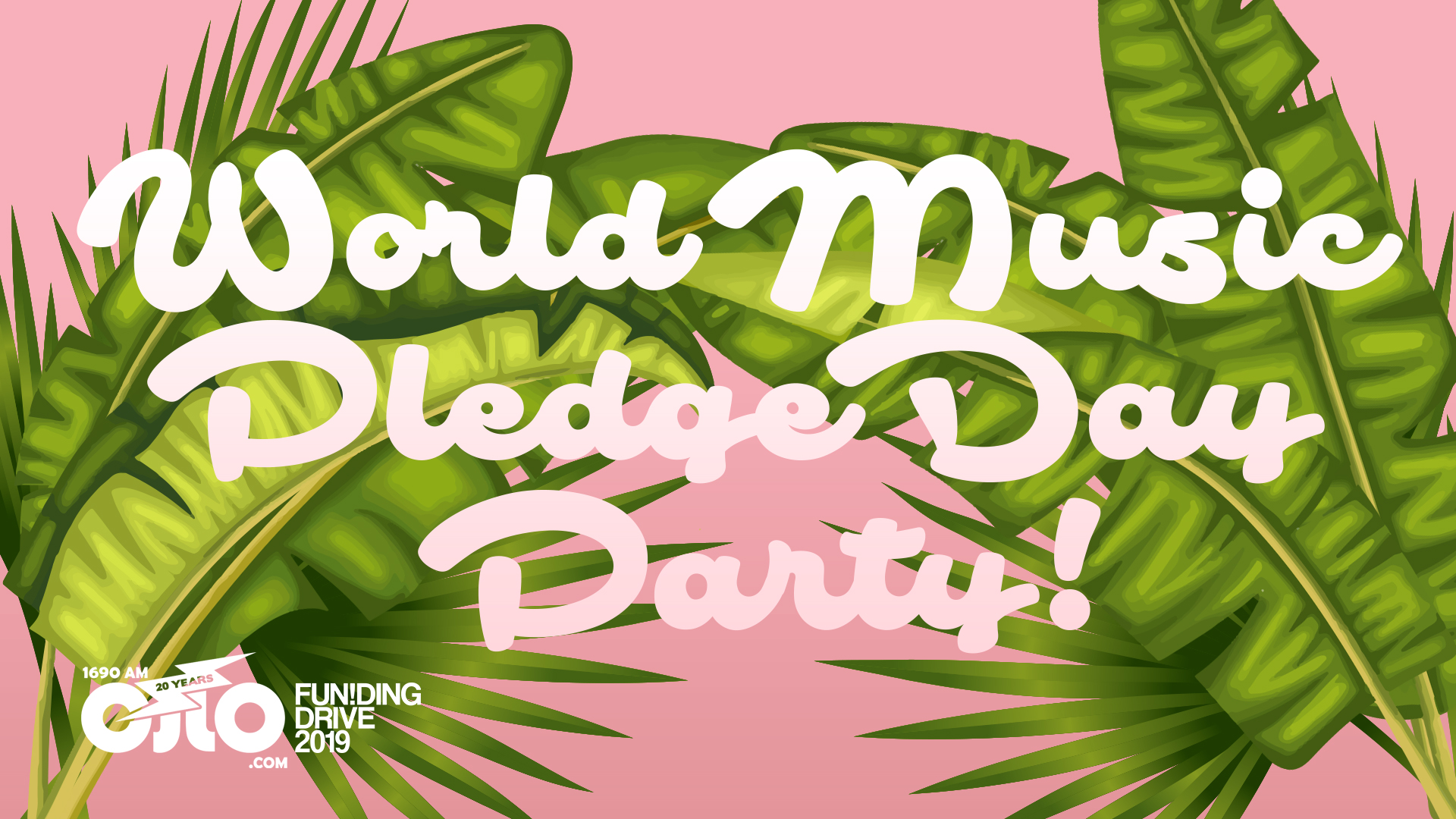 CJLO BAKE SALE!
Wednesday, September 18th, noon - 4PM!
Satisfy your sweet tooth and support local radio at the same time!
SP Atrium by the security desk (Loyola Campus)
CJLO PRESENTS: BIG SHINY TUNES 6!
Friday, September 20th, 8PM!
Join us for a special evening steeped in norm-core nostalgia as 17 Montreal bands perform 17 tracks including "The Rock Show", "Fat Lip", "My Way", "Hash Pipe" and "Clint Eastwood"! $10 at the door.
La Vitrola / 4602 Boul St-Laurent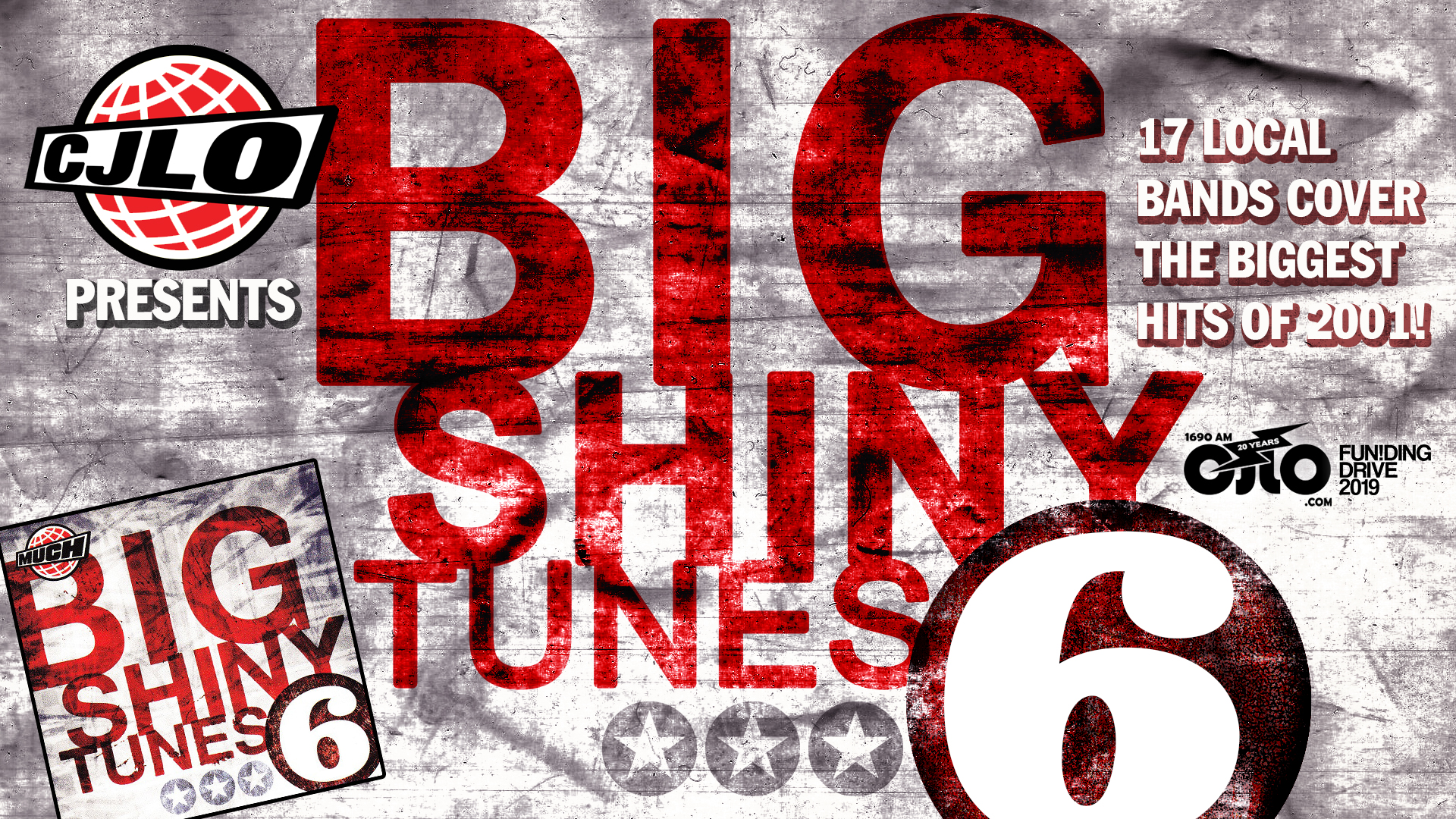 CJLO & CLUB DORKS PRESENT Y2K!
Saturday, September 21st, 10PM!
Join CJLO and Montreal collective Club Dorks for the dopest Y2K Party of the year! Dance the night away and explore the music of the 2000's, including IDM, Dancehall, Afrobeat, Rave, Eurotrance, R&B +++ $5 at the door.
Blizzarts / 3956 St Laurent Blvd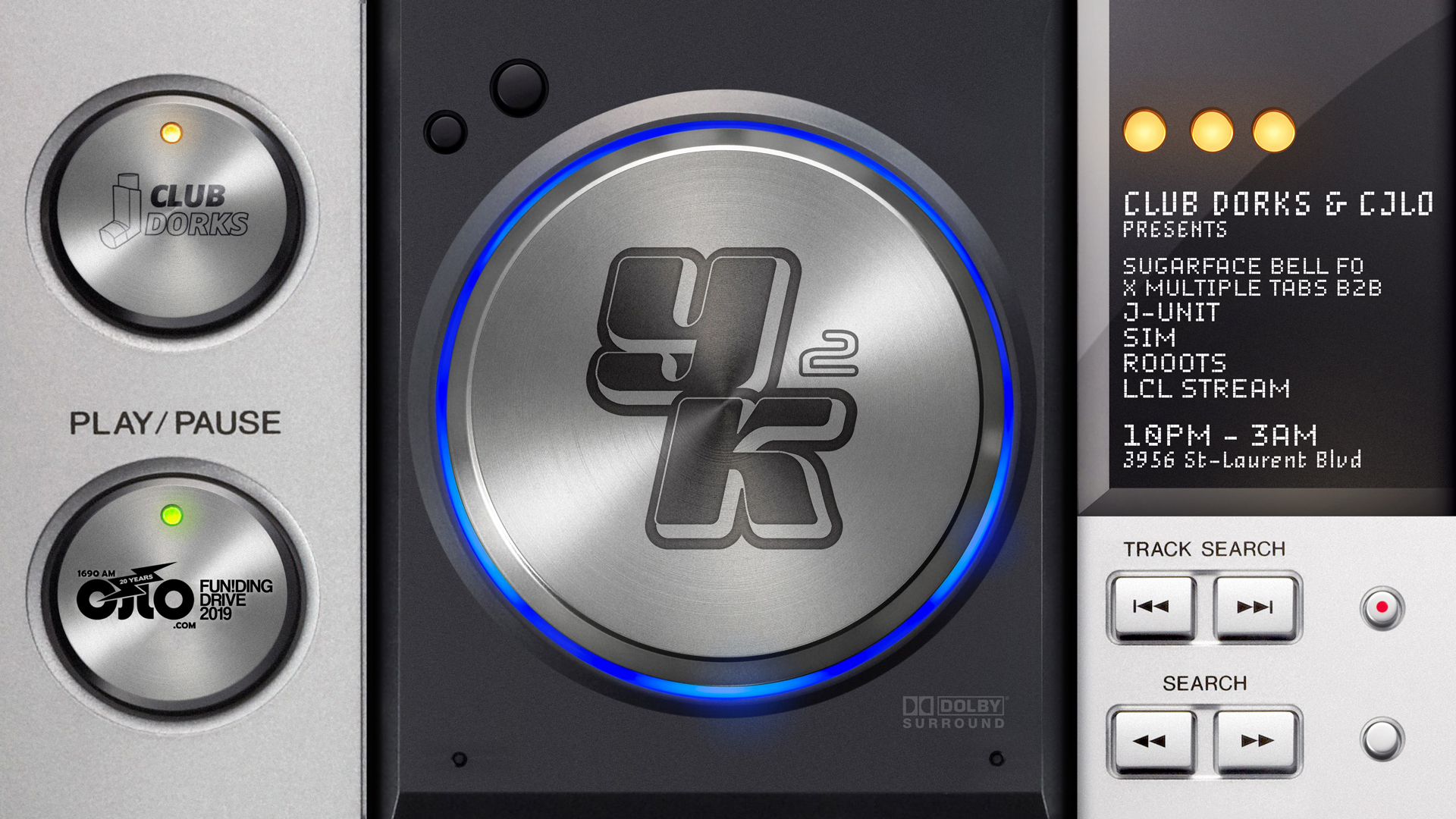 ---
WIN THESE GREAT RAFFLE PRIZES & MORE!
Support CJLO while getting the chance to win amazing prizes! Head to our station, call DJs during their shows at (514) 848-7471, or go to Funding Drive events to buy your raffle tickets. Tickets are $3 for 1, $5 for 2, or $10 for 5, so the more you buy, the more you save, and the more chances you have to win!
Thank you to all our amazing sponsors for your generous prize donations!
OVER 200 PRIZES TO BE WON!
Via Rail: A business class trip for two people to Toronto, worth $800!
North Face: $400 worth of gear
Spa CurAge: $215 worth of gift certificates
Evenko & Greenland Productions & Blue Skies Turn Black: $1000 worth of concert tickets! A pair for each show, including Lil Mosey, The Paper Kites, Crumb, Chance The Rapper, Daniel Caesar, Oh Sees, Goblin, Marika Hackman, Joy Som, Titus Andronicus, The KVB, HTRK, Alex Cameron, Moon Duo, Strung Out, Ladytron, Phony PPL, Kero Kero Bonito, and Benjamin Francis Leftwich.
Laser Quest: $400 worth of gift certificates
La Ronde: 2 x Pair of tickets to Nuit Blanche + 5 x Pairs of open tickets for the month of October!
Fish N'Fils: $350 fishing trip package
Crossover Comics: Four Gift Packs each valued at $100
PERFORM Centre: 2 x semester passes, worth $165 each!
DodgeBow Archery: 2x Tickets, worth over $25 each!
Force Academy: 2x Tickets, worth over $25 each!
Decalade: $130 Prize Pack
Cafe Myriade: 5x $20 Gift Cards
RIDM: 1 VIP pass, worth $120!
CJLO The Oven: 4h studio session, worth $200!
Atom Heart: 2x Gift Certificates
Cinema du Parc: 4 x double passes, worth $20 each!
Ca Lem: 10 x Gift certificates valid for two people
MTL Barber: Free Haircut
Centaur Theatre: $112 voucher for two people
Comedy Nest: 3 x Open Show Ticket for four people
Montreal Improv: Multi-Show Pass
Sound Central: Gift Certificates
Chef On Call: 10 x Gift Card
Le Gym: 2 x semester passes, worth $165 each + 2 x Stinger Game Prize Packs with game tickets
La Fin du Vinyl: Gift Certificates
Phonopolis Record Shop: Gift Certificate
AntiCafe: 15 x Free Entry Vouchers
Nilufar: $25 Gift Card
Putting Edge: Four free games
Co-Op Bookstore: 2 x Gift Cards
Drawn & Quarterly: 2 x Tote Bags with Books
Encore Books & Records: 2 x $30 Gift Cards
Aux Vivres: 2x $10 Gift Cards
A/Maze: 5 x Free Games for the Lost Temple
Rocky Horror Show: Ticket Valid for two people, $50
Brutopia: 2 x $25 Gift Card
The Hive: 4 x $10 Gift Card
Argo Bookstore: $25 Gift Card
WB Records: Prize Pack Collections
Sony Records: Prize Pack Collections
---
The generous support of these businesses allow us to continue our outreach within the community!
Please return the favour by supporting them and enjoying their excellent products and services.
---